Missing the Music
I sat on the train with my chin resting on my hand. I look out my window, staring at nothingness, at blackness as the train rushes in and out of dark tunnels. The air seeps through the window panes and makes an irritating, whistling noise. I look nonchalantly at the sequential platforms we approach and i lazily stare at random people, observing them as they wait for their train. Human behavior is...
A Thought Bubble Burst
It honestly doesnt matter if youre gay or a lesbian. You have the same capacity as everyone else. You have the capability to learn and grow and make decisions for yourself. You have your own intelligence and competence and fortes. You have your weaknesses as much as you have your strengths. You are an individual with the same limits. You are able to love and hurt and feel. And anyone who judges...
Retail Therapy
I am elated. I had just been engaged in retail therapy yesterday and went on a rare shopping spree. Bought quite a number of goodies including a Chanel eyeliner, a detoxifying, vegan, all-natural, chemical-free facial mask from The Perfect Potion (which I tried on last night and absolutely LOVED), a Father's Day package from a quirky, clever store called Typo (which I am now adding to my...
Overwhelmed
That's what it is. That's the general feeling right now. In a span of a couple of days, my network has suddenly expanded to reach people of much higher power and authority. I can talk to them now - and not just with matters concerning menus or coffees. I can actually talk and have a proper conversation with them. It's all so BIG. What with the leap from my previous position to...
Not So Obscure Anymore
People are looking at me funny. Suddenly, they're all interested in me. I see them pointing at me from a distance, talking to a colleague. They all notice me now. They're all concerned. All of a sudden, I became visible. They look at my name badge, trying to say it right, trying to make conversation, trying to hang around a little longer once I've given them their coffees....
He's so good to me
had my driving test today - today, the 13th of august…a friday. i woke up feeling sick in my stomach and my heart pumping out of my chest. my hands were shaking and i couldn't sit still. anyway, i finally got there and despite my nerves, everything went well and better. my examiner was so kind, the road was quiet, i was able to perfect the 2 maneuvers he picked for me and to top it all...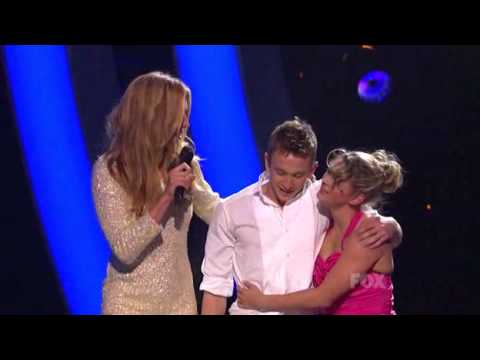 bitch back
you know, things do really come when you least expect them. during the past year, i have channeled my energy into trying to build up something that in the end collapsed right before my eyes. i expected too much, hoped too much and as a result, i was broken. it hurt. oh damn, it hurt. but in the end, all of it, every single painful experience has taught me how to be deal with all that shit. i could...
Hooked to that Girl
Though i have yet to finish reading the literary trilogy, i have already come to the conclusion that The Girl Series (-with the dragon tattoo, -who played with fire, and -who kicked the hornets' nest), is one of the most engaging and thrilling stories of all time. I am now awarding it a top spot in my library next to Dan Brown. I am soooo hooked. Must. Finish. Reading.
money freakin matters
i am in deep muck. i don't even wanna talk about it but for the sake of letting it out (lest i go crazy), here it is. this month, so far, has been so expensive. it seems i've been shelling out money like bag of pistachios more than what i've been taking in. it's distressing. yet at the same time, there really isn't anything i can do about it. i just have to, you know....
Today is a productive day for me, I think. There are still tons of stuff lined up for me to accomplish but I am generally satisfied with how the day went. Right now, I am in the middle of contemplating my accomplishments while cooking dinner and drinking beer. Somehow, somewhere in the middle, I manage to squeeze in browsing through the current issue of marie claire. Its been a good day.
Watch
i totally love this piece.
my family day
i spent a really good saturday with my family. it was heartwarming and very relaxed, just how its supposed to be. we spent most of the afternoon completely absorbed in this wii game called just dance. i really wasn't expecting it to be that much exhausting but it was fun. the point of the game was to get you to dance by copying a series of movements and getting them into rhythm as best as...
I Dream Series: Island in the Sun
I dream of crystal clear waters and white powder-sand beaches, as i sip on malibu and juice, get tipsy in the middle of the afternoon while soaking up the sunshine. I dream of watching, waiting for the sun to set while listening to bob marley. Fate, take me back to boracay.
1-2-3 Pass
My neighbour who lives directly below my unit angrily knocked on my door at 11:30 in the evening. She said she's had enough with all the banging and the noise emanating from above her. I sheepishly apologise saying sorry and that we'll try to keep it down. After I've closed the door, I go back to the people sitting on the carpet in my living room. We shrug and pack up the cards....